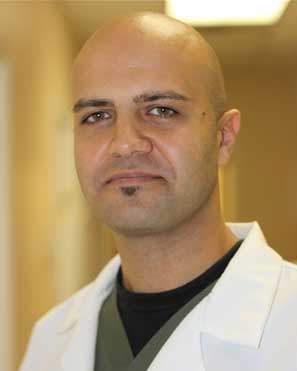 Brooklyn GYN Place is pleased to have Dr. Amir Marashi as part of our team of highly skilled Ob/Gyn Physicians. Dr. Amir Marashi has special interest in minimally invasive surgery, robotic surgery , and SILS surgery (single incision laparoscopy surgery).
If you were diagnosed with ovarian cysts or Uterine Fibroids and told that you need to undergo a major surgery come and see Dr. Marashi for a second opinion and explore all the options and benefits of minimally invasive robotic surgery.
In addition, Dr Amir Marashi offers complete Gynecological and Obstetrics Services:
Routine Evaluations
Annual examinations (Pap/Smears)
Pelvic Examinations
Breast Exams/Mammograms
Screening and Diagnostic
Evaluations
Treatment of abnormal Pap/Smears

Ultrasound

Management and treatment of fibroids and cysts

treatment of genital warts and biopsies.
Gynecological Procedures
Minimal invasive surgeries
Cryo Therapy

Colposcopy

LEEP surgery

Treatment of Abnormal menstrual bleeding through Endometrial Ablations

Treatment of Abnormal vaginal growths

Treatment of Endometriosis, ETC.
Cosmetic Procedures
Narrow the vaginal canal or to reshape the inner labia: Vaginoplasty or Labiaplasty
Tighten the vagina, improve menopausal dryness, and reduce urinary incontinence:
FemiLift Laser Vaginal Tightening
Prenatal Care
Complete Obstetrical care

preconception

pregnancy and high risk pregnancy.
Infertility: Evaluation and treatment of infertility.
Pelvic Reconstruction: Reconstruction of pelvic floor and vagina.
STD'S Screening, Diagnostic and Treatment. (Including the Rapid HIV Testing-Results ready in 15 min).
Family planning; FREE BIRTH CONTROL PILLS
Our Philosophy 
Treat others as you wish to be treated.
Communication is the key to our successful physician – patient relationship.
We believe in educating the patient at every step of the treatment process.
Our patients are always offered every alternative procedure or treatment